This Home Air Humidifier capacity is about 20 oz ( 600 ml ).
This great air humidifier is made of ABS and PP.
This Air Humidifier size is about 4.9 * 4.3 * 4.3 inches ( 125 * 110 * 110 mm ).
Features:
Moisten the Dry Environment
Replenish water with large spray in this Home Air Humidifier.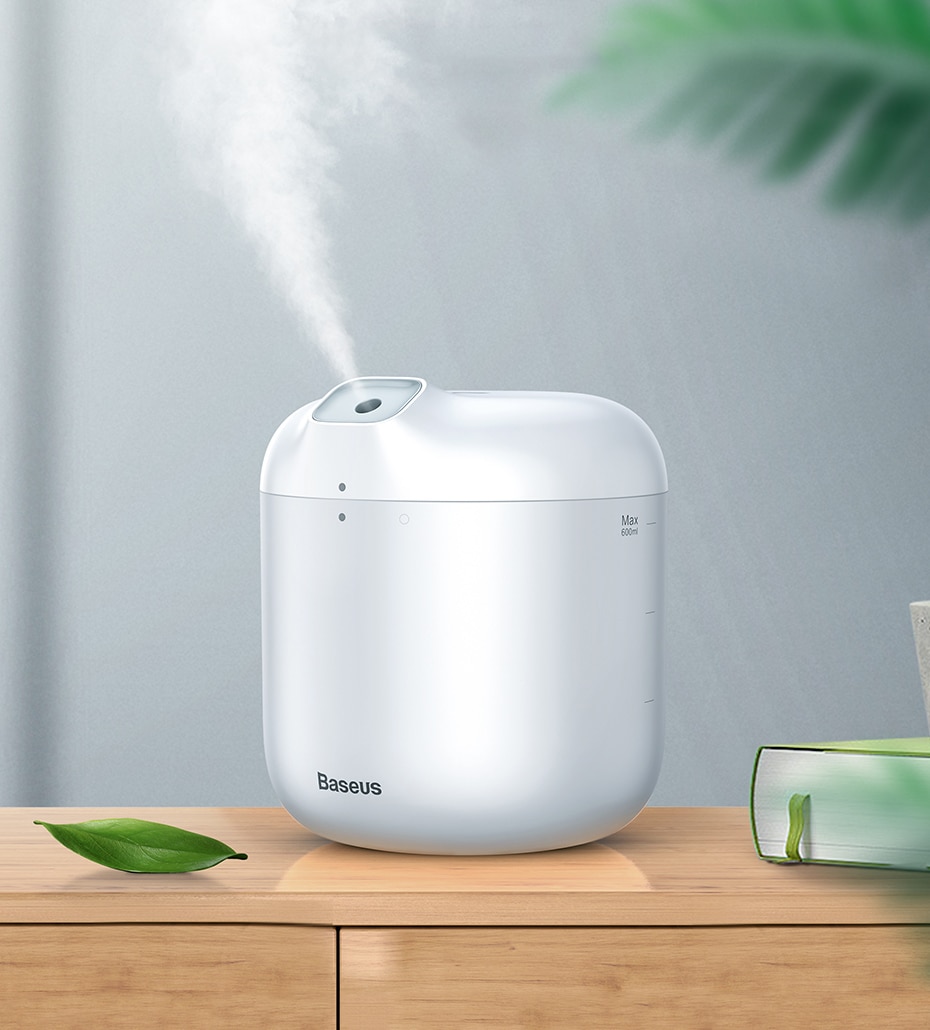 New Upgrade Large Capacity
Two-level adjustment, Night light mode, Anti-dry-burn design, 600 ml large capacity, Free from leakage, 10h intelligent power-off.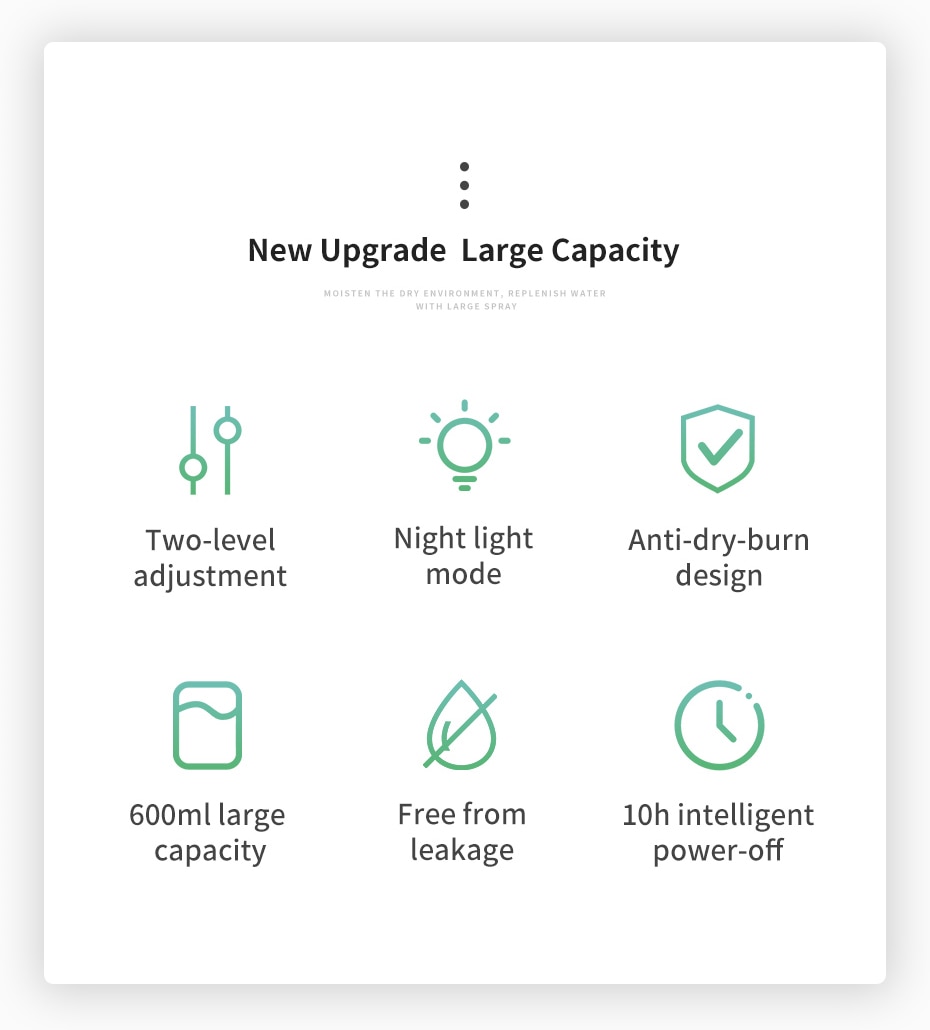 8h Work with Air Conditioning on. Body Moisture Loses Continuously
The prolonged staying in the air-conditioned room could lead to the serious moisture loss of skin due to the dry environment.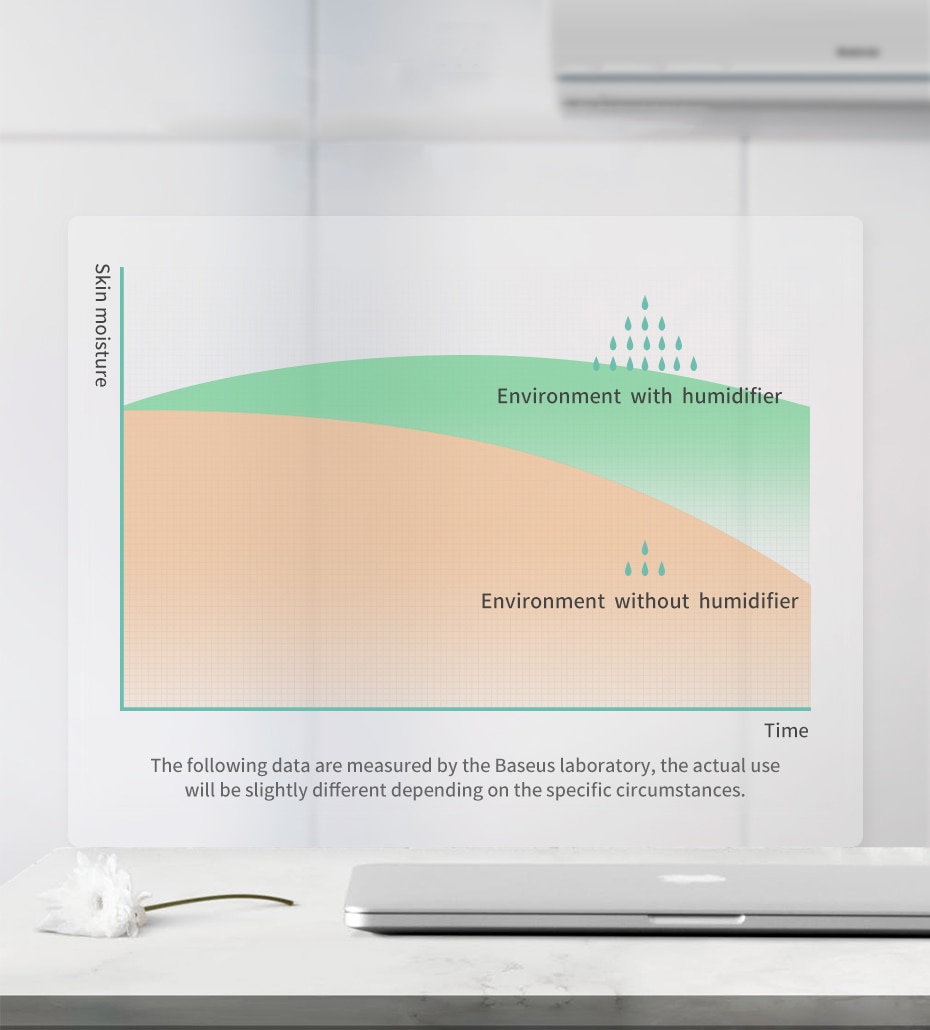 All-day Humidification
Never feels so moisturized and comfortable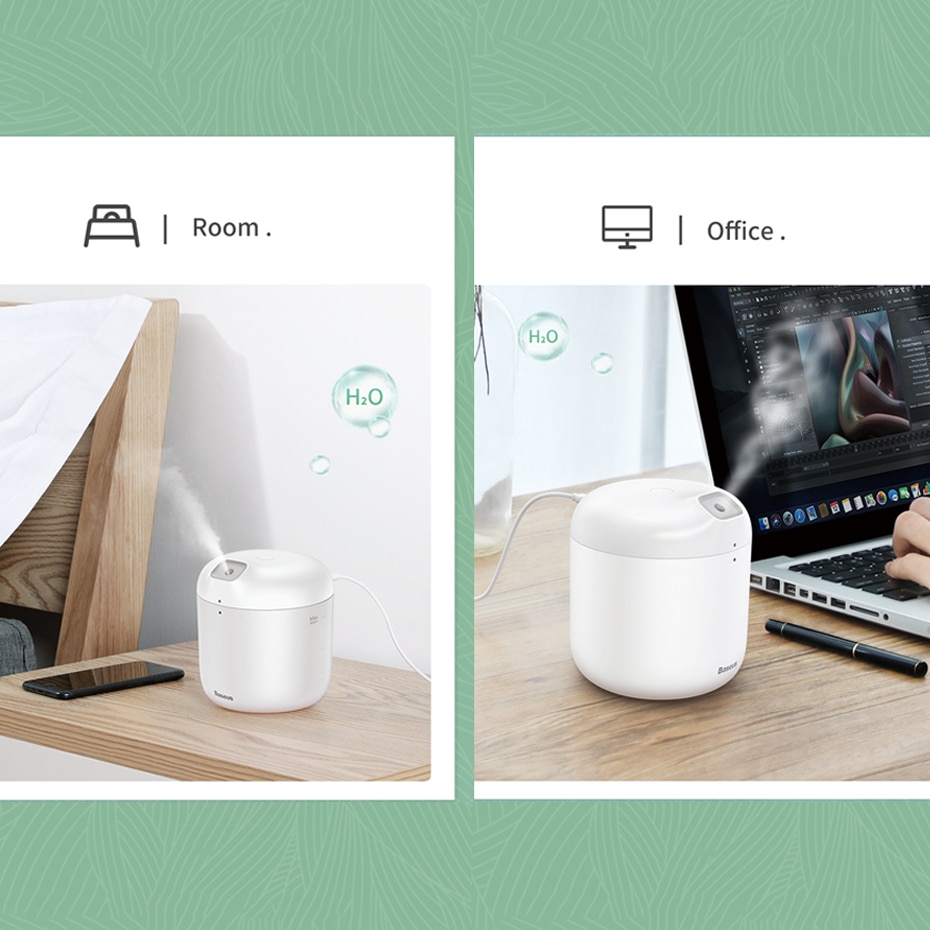 Moisturize with Large Spray. Instant Relieve of Dryness
The spray output is much larger than that of existing small humidifiers on the market, which can rapidly relieve air dryness. Level 1: large spray offers rapid humidification. Level 2: mild spray brings the delicate moisturizing.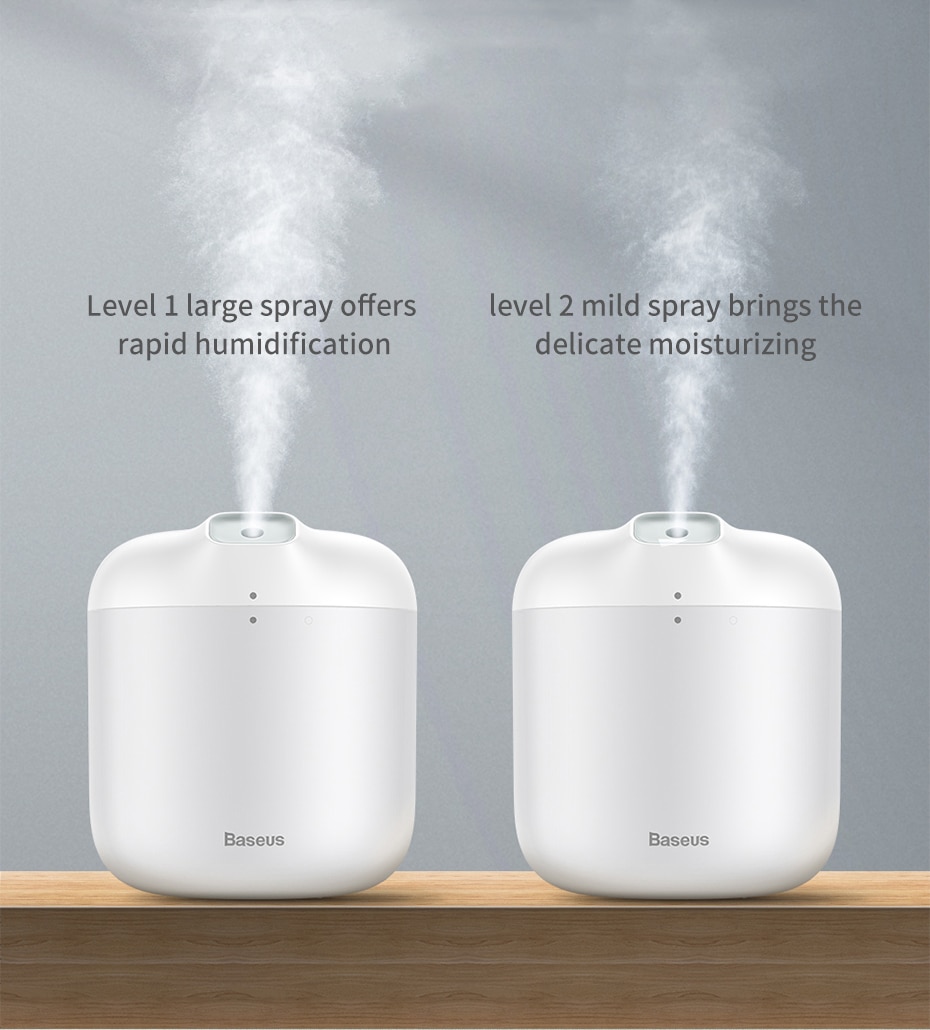 Free from Condensation. Finer and More Delicate Spray
The nano atomization of this air humidifier is newly upgraded from the traditional polymer atomization, which offers larger spray output and lower noise.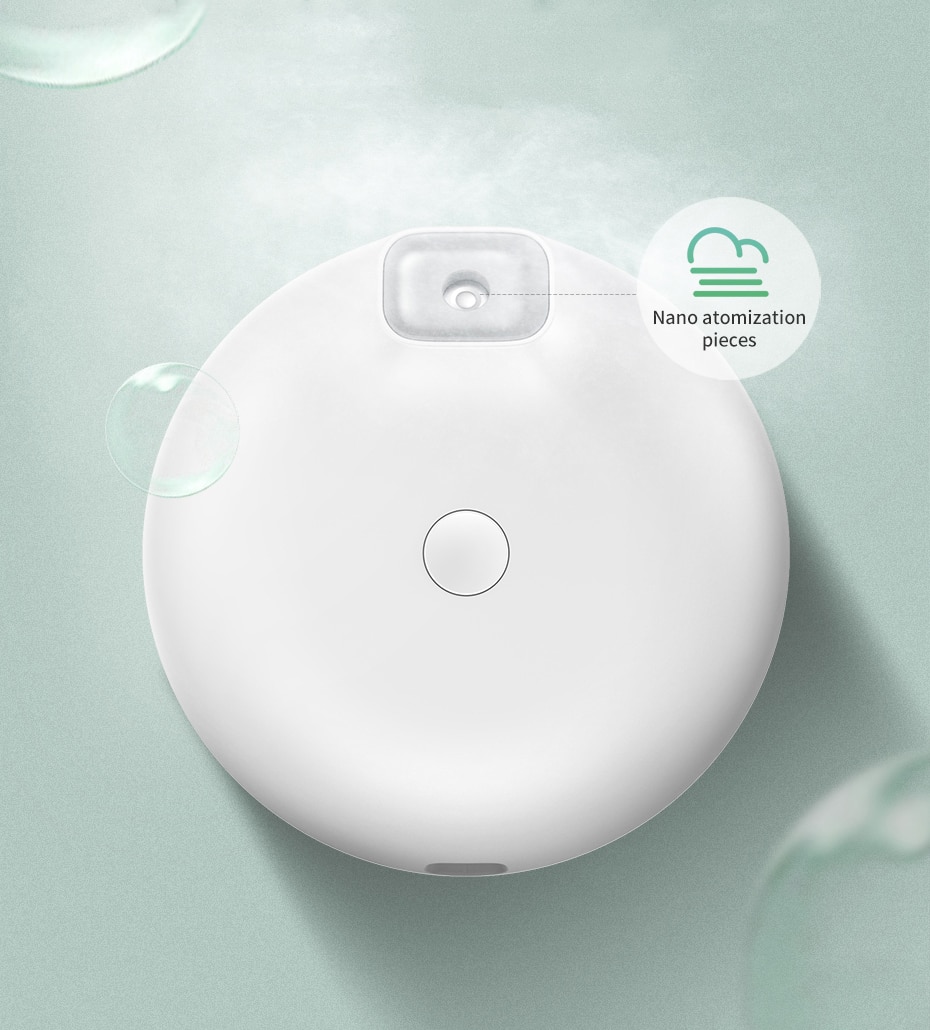 Large Capacity of 600 ml. Saves You from Replenishing Water in 24 Hours
20 oz ( 600 ml ) large capacity water tank of this air humidifier avoids adding water repeatedly, one refilling of water lasts 15-24 hours.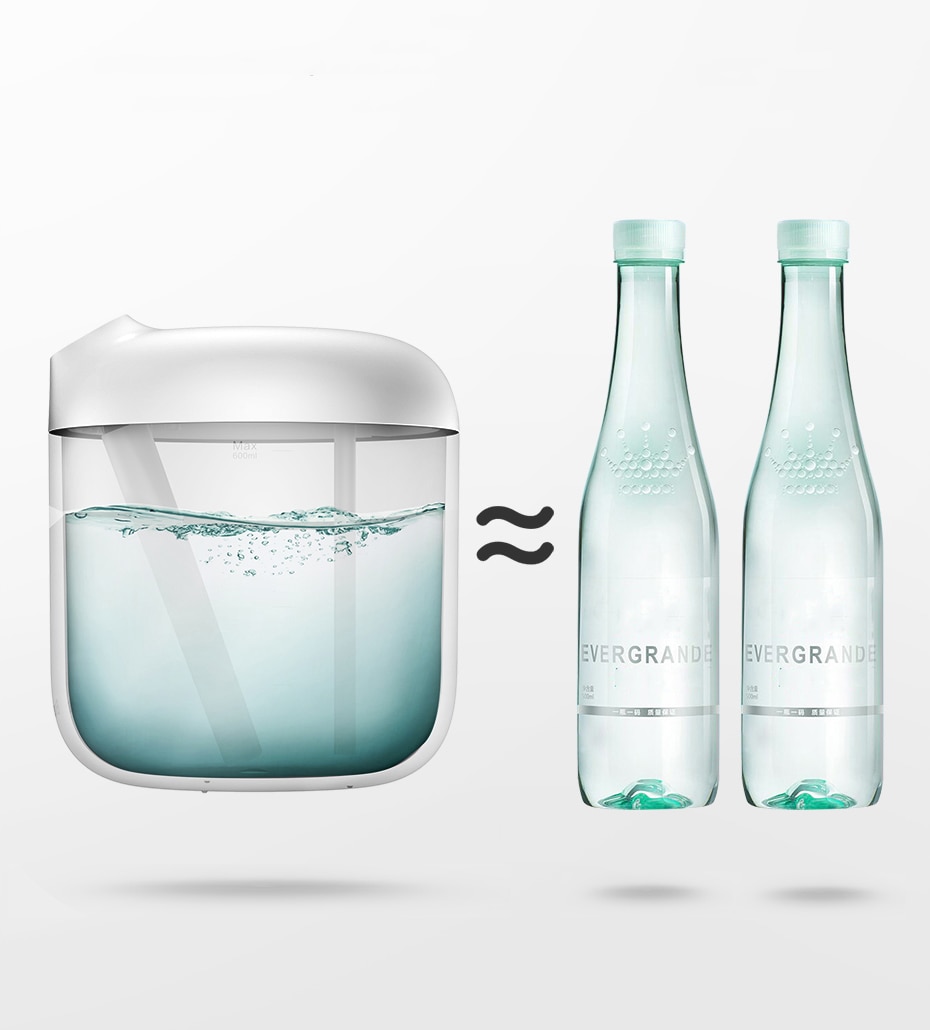 Accompany and Comfort You at the Long and Fearful Night
Press for 2 seconds to switch to the white night light, which helps you relieve and sleep better.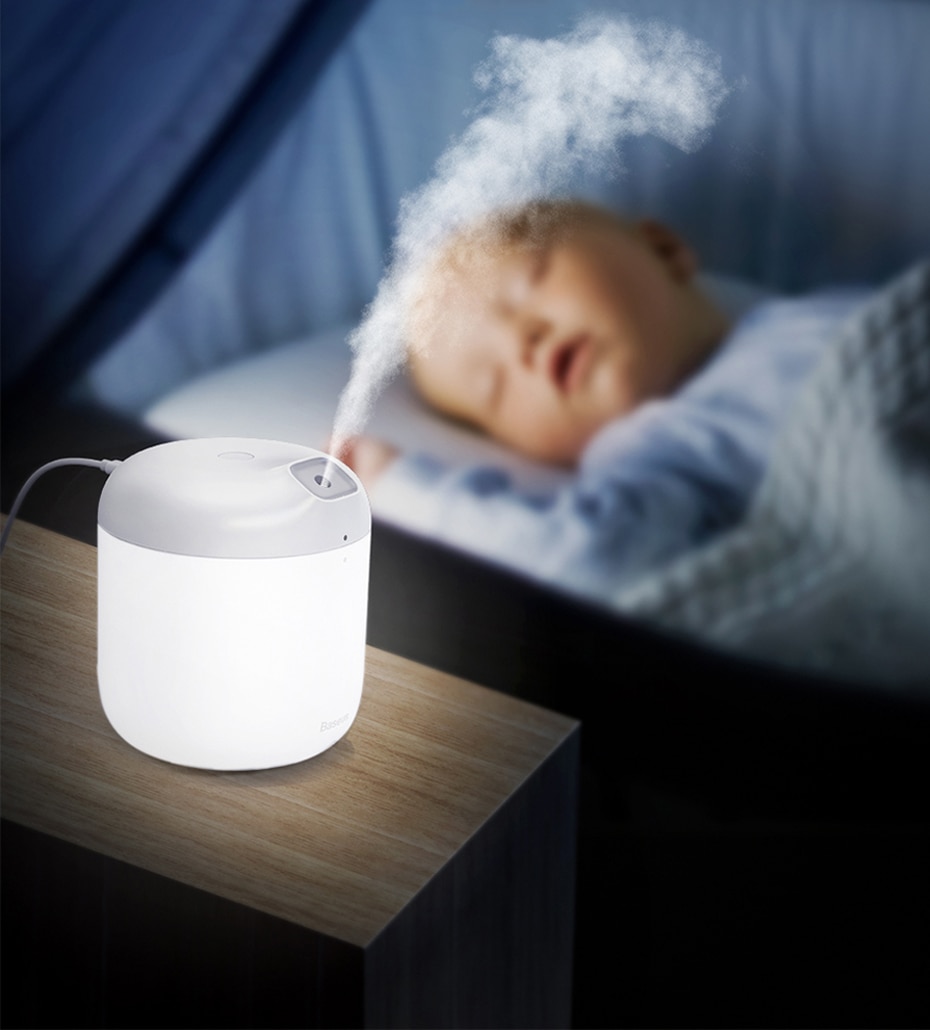 Low Noise of 25 dB. This Air Humidifier Never Impacts You from Working and Rest
The noise from the nano-sized atomization pieces is as low as 25 decibels, which truly moistens your skin silently.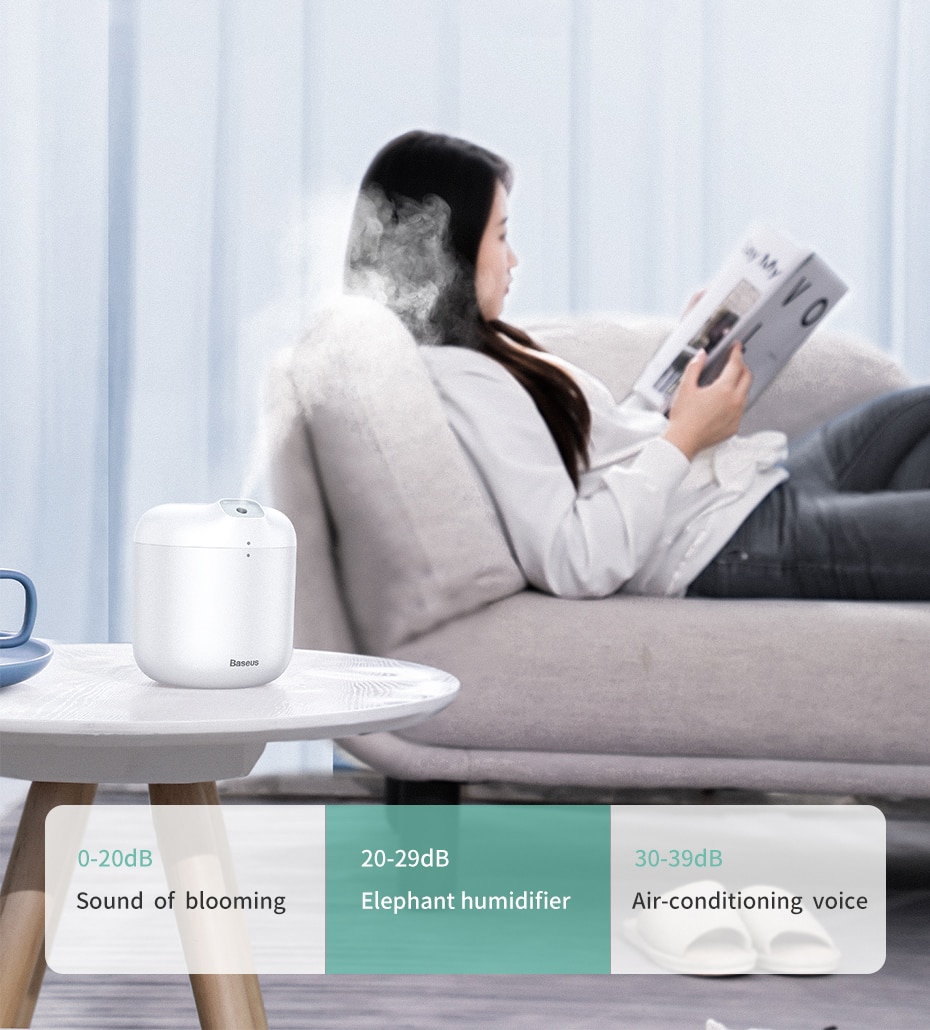 Wider Scope of Humidification, Spray Output at an Inclination of 30°
Compared with vertical spray, inclined spray covers a wider humidification range, and it reaches the face directly when in use--convenient with better moisturizing effect.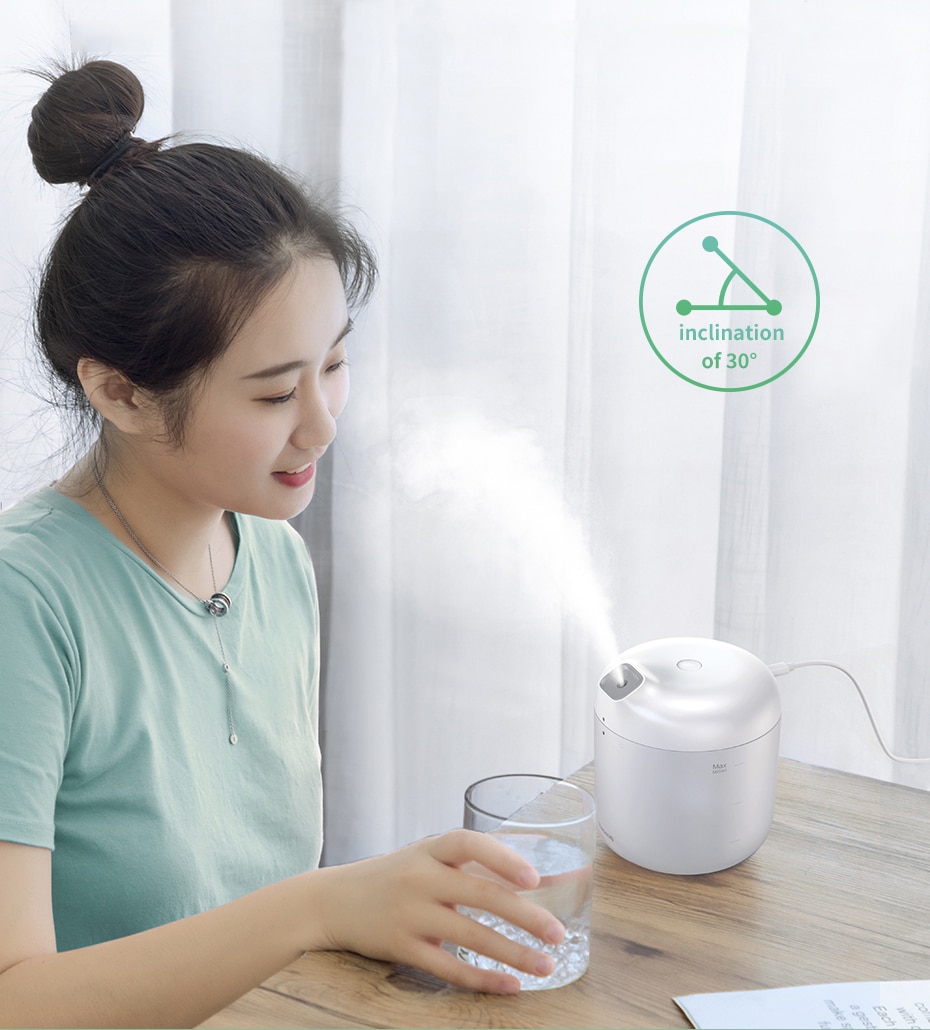 Note
This air humidifier is not suitable for liquids such as oily perfume, essence and so on; otherwise it will damage the machine.
Applicable water: tap water and mineral water (purified water and distilled water are not recommended, which will affect the spray effect).