Toothbrush for small to medium dogs brushes teeth, scrapes tartar and plaque off teeth, and massages gums.
The more your dog chews, the cleaner his teeth become!
It looks like a regular dog toy bone, but the interior has hidden bristles that brush Fido's teeth clean.
This dog toy has little rubber nubs that line the exterior of the dog bone, which help massage gums.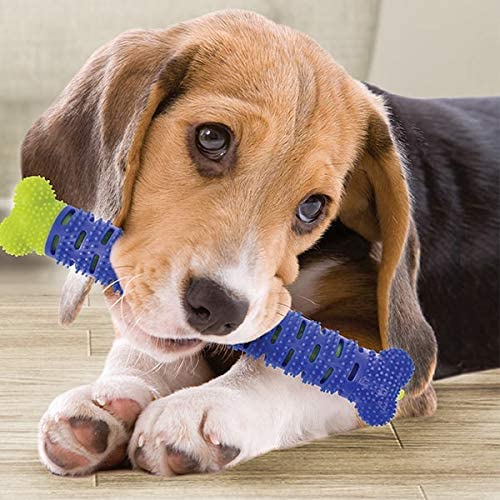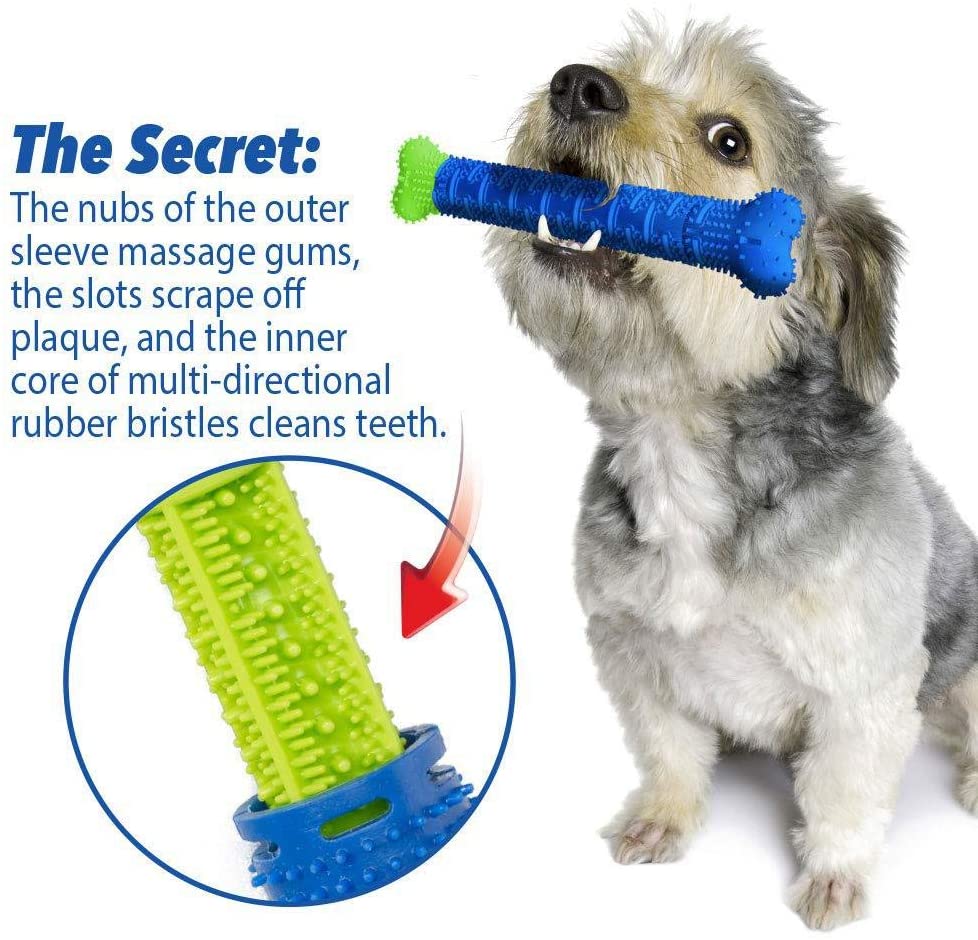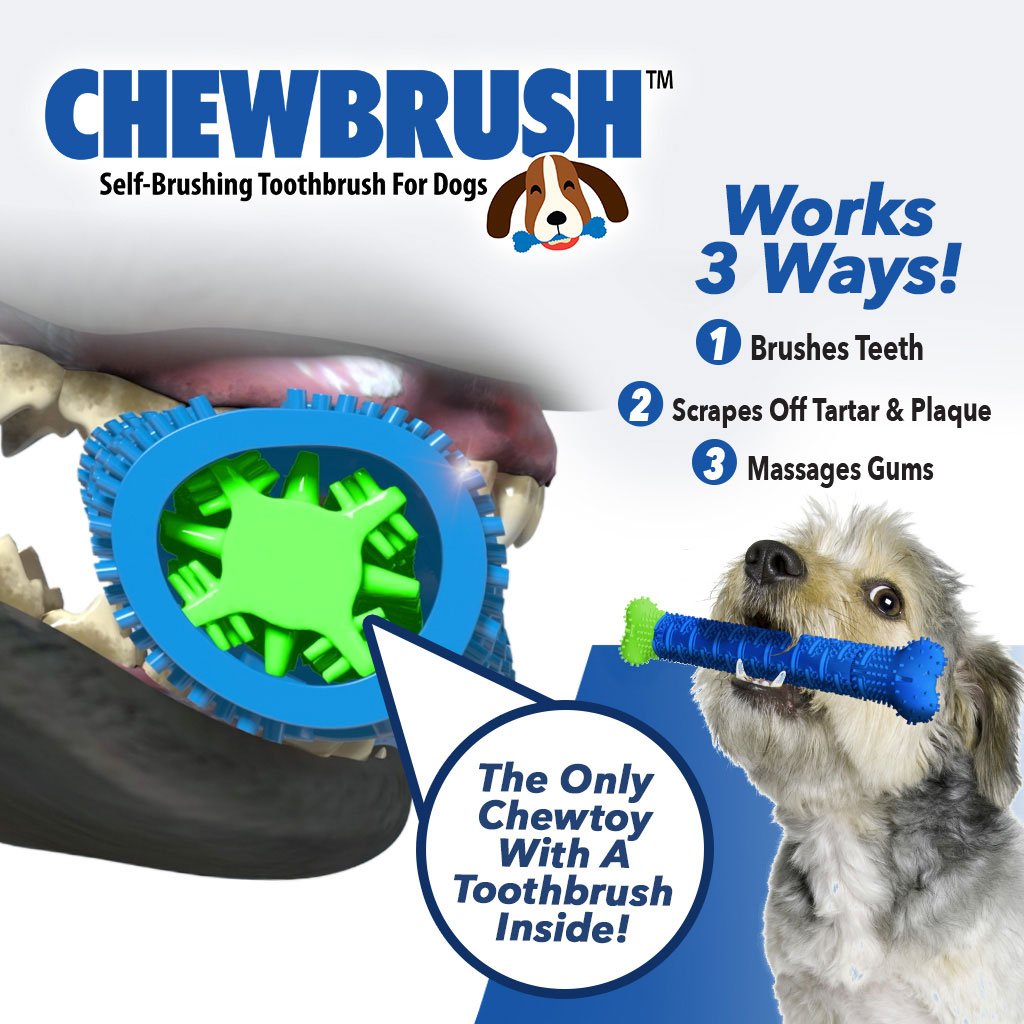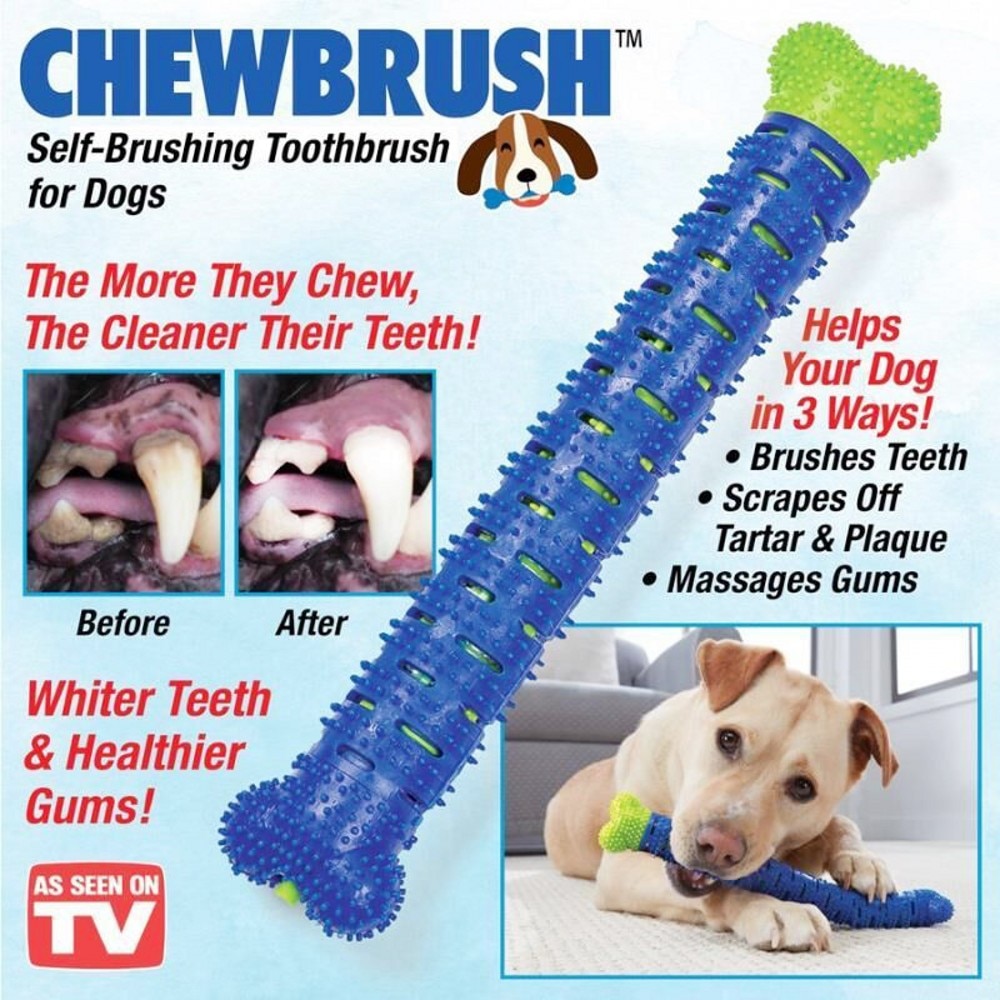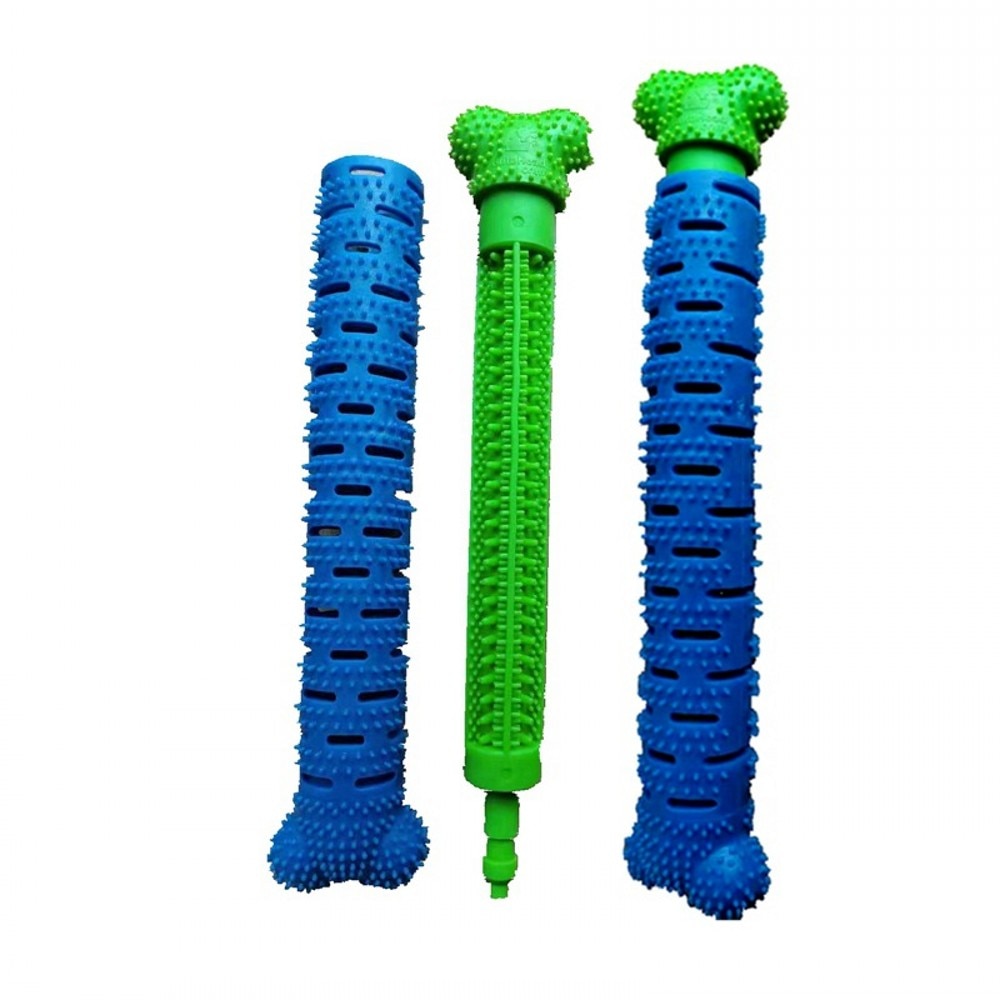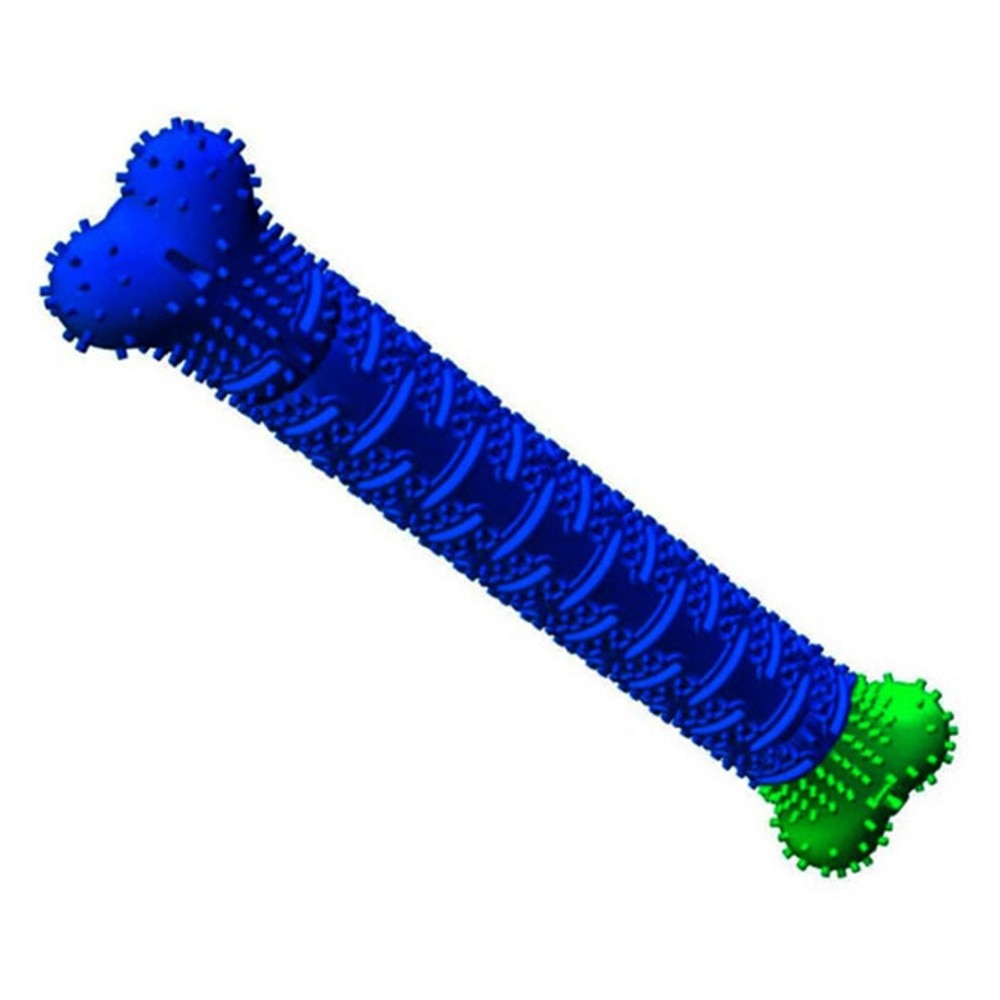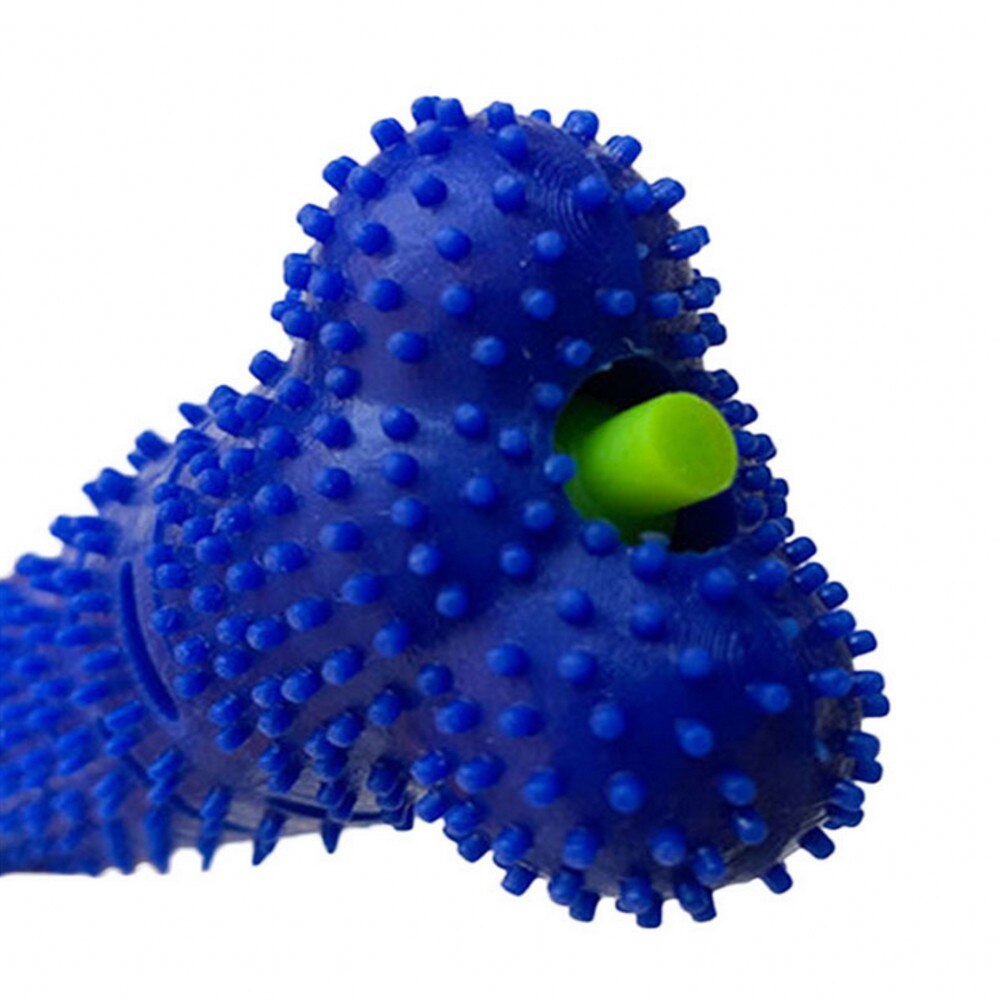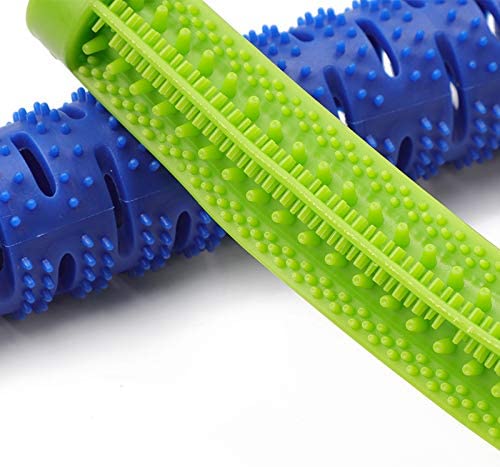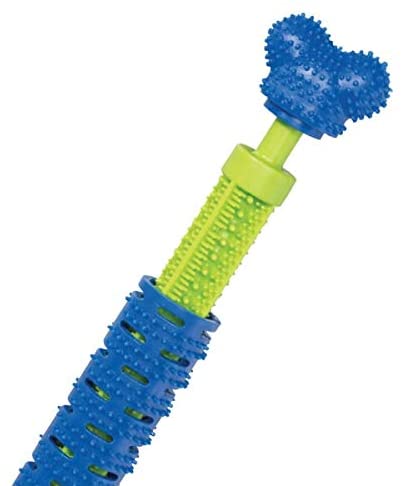 Specifications:
Material: TPR 
Size: 9.8 * 1.9 * 1.5 inches ( 25 * 5 * 4 cm )