This Electronic Piggy Bank automatic eats cash, can store coins and cash of a large volume.
Fashionable design and high quality.
This Electronic Piggy Bank has a counterfeit light option: press and hold the "*" button to turn on the counterfeit light and check the true and false of the banknote.
In the closed state:Press the "*" and "#" keys at the same time, the system will prompt to enter the music space, and press the number keys to select the song. Press "*" or "#" to exit the music space.
Enter the setup password (the initial password is 4624), press the fingerprint button, the system will prompt the password is correct and automatically open the door.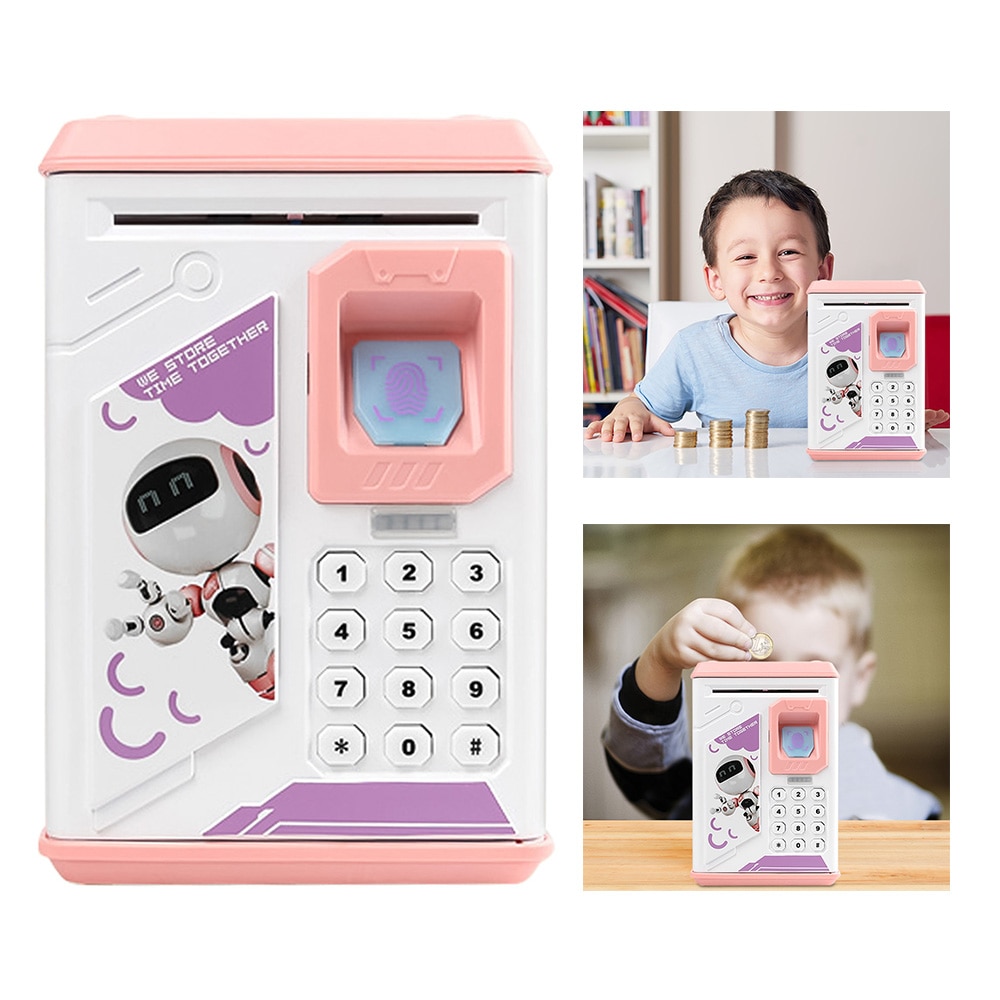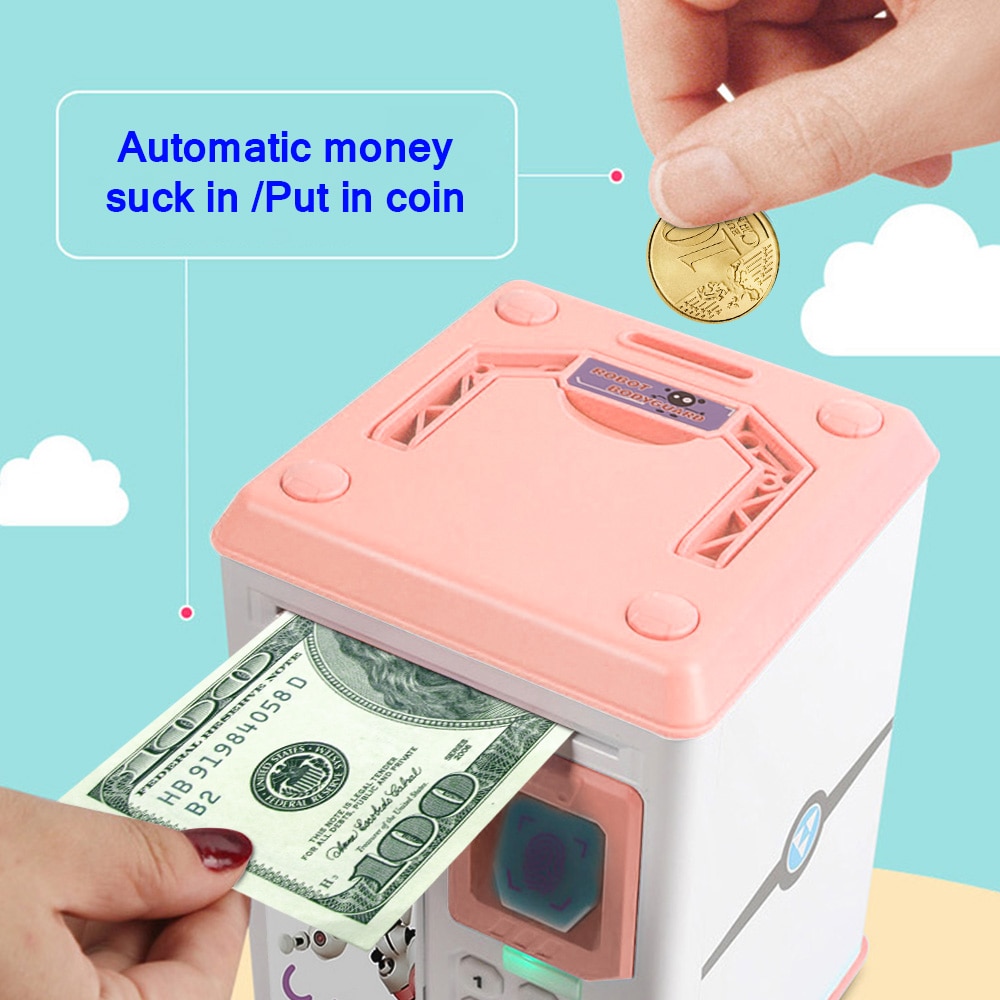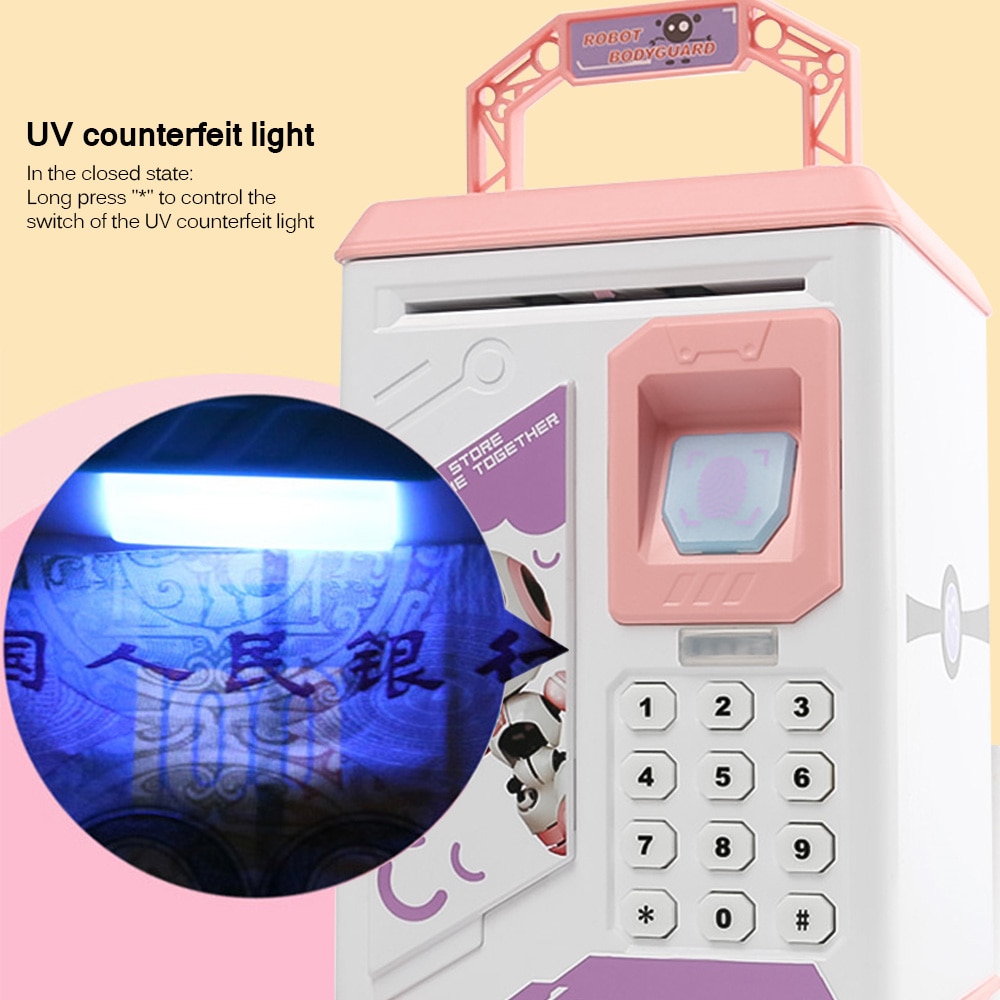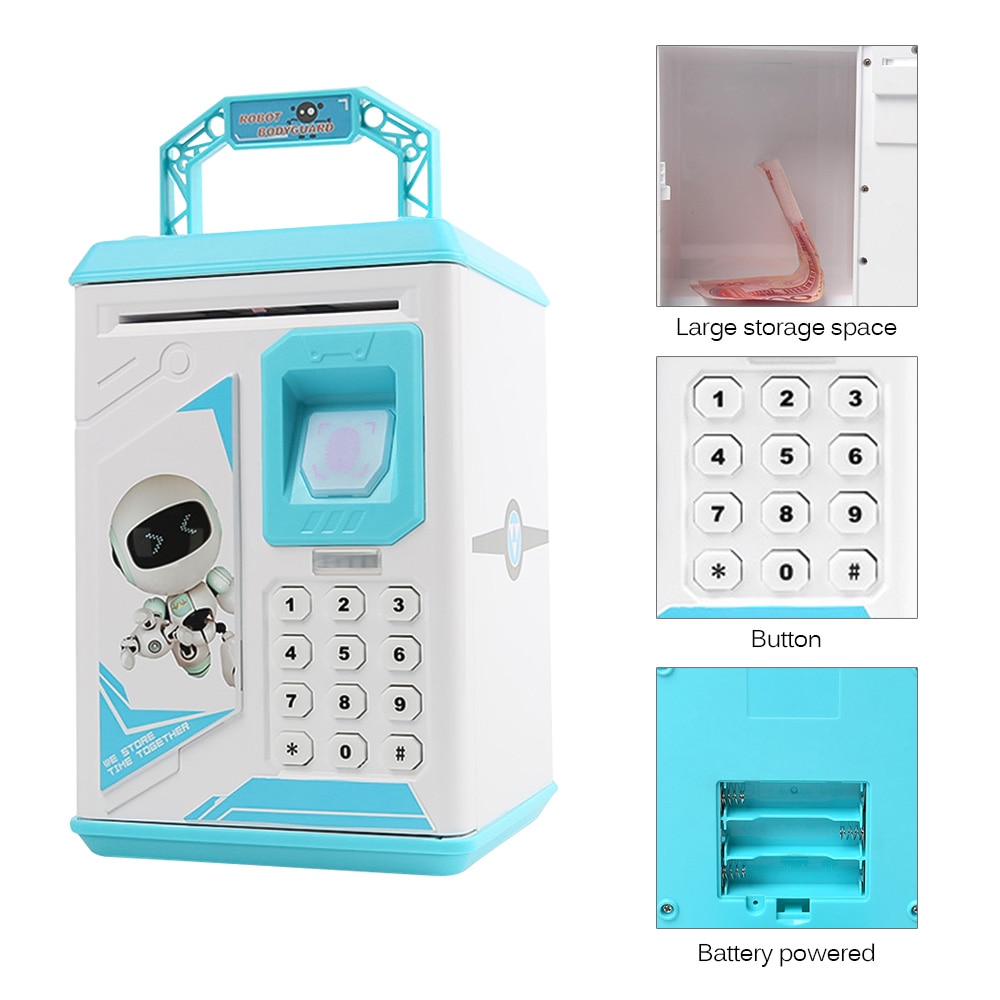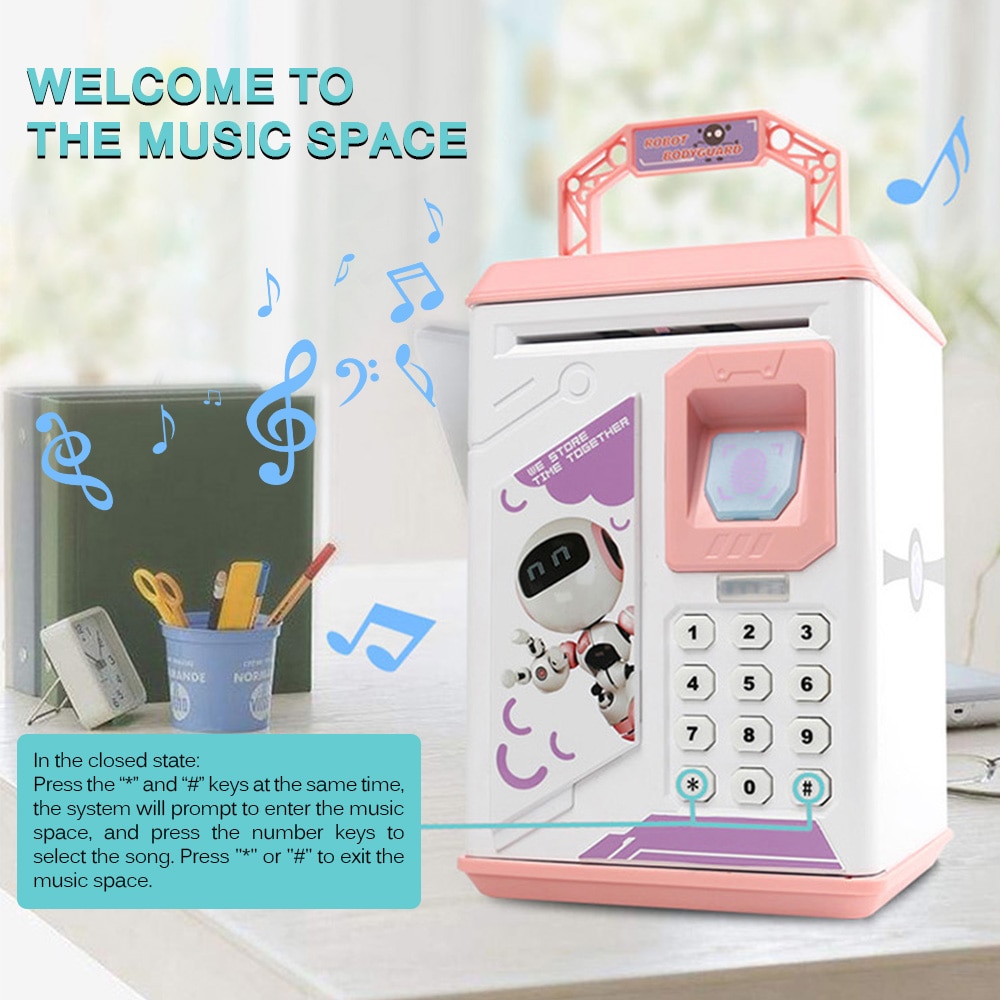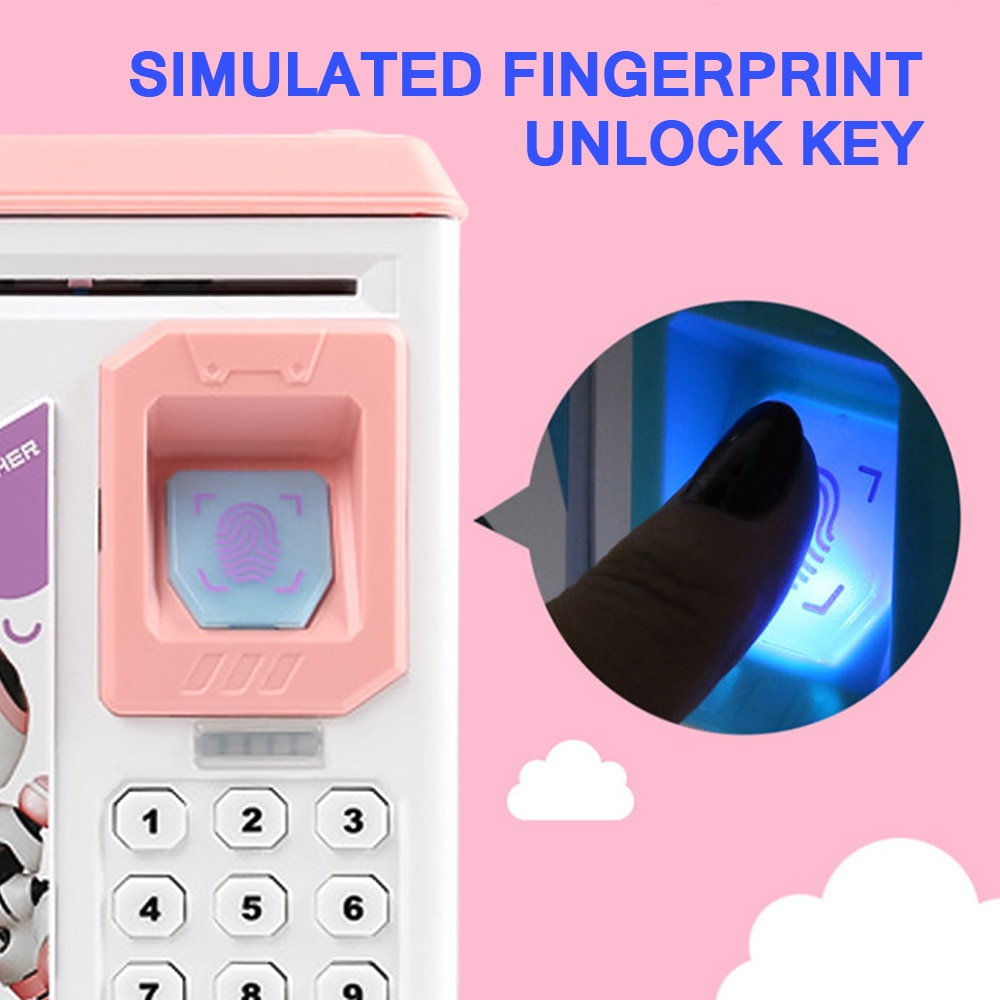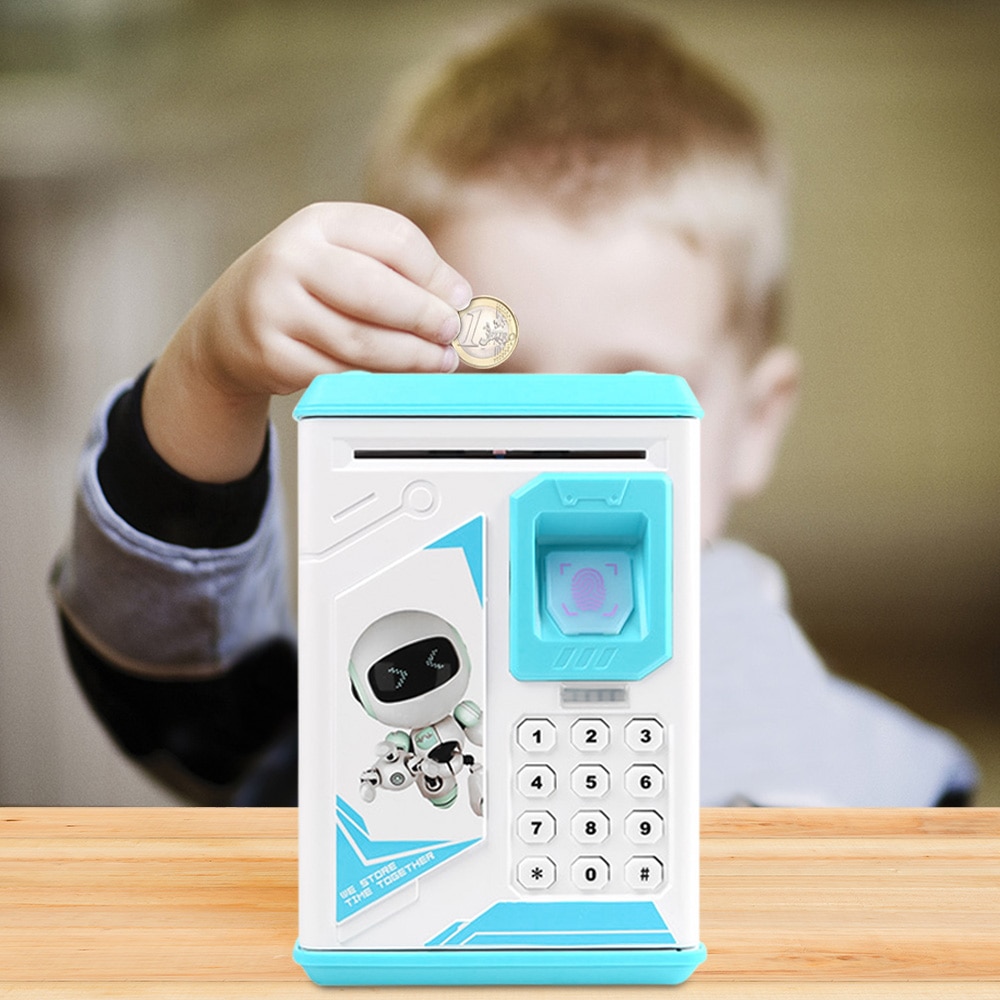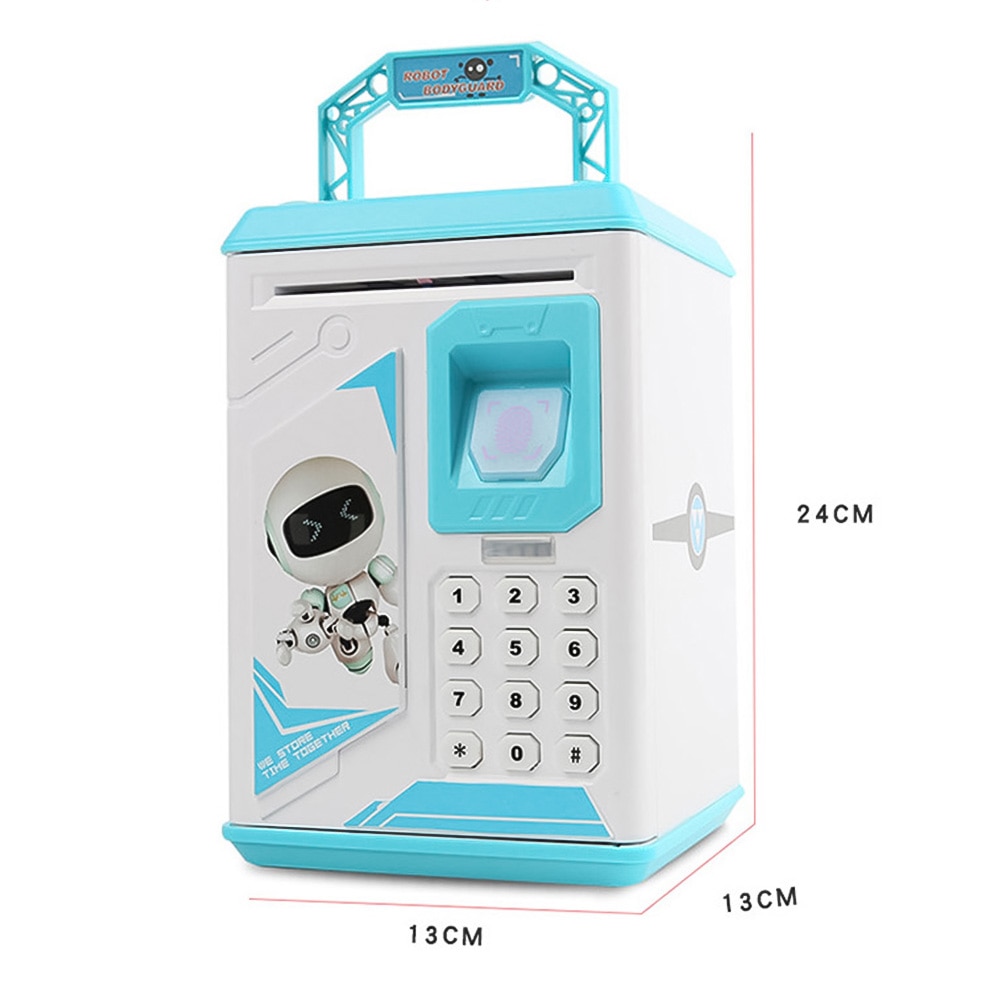 Specifications
Material: Plastic
Piggy Bank Size: 13 * 13 * 24 cm / 5.1* 5.1* 9.4 inches (L*W*H)
Weight: 600 grams / 21.2 oz