Press to change the number: With a single press on this Temporary Parking Card Sticker, you can switch the display and hide of the number in one second, which can protect the privacy of the owner.
ABS environmental protection material: This Temporary Parking card is made using ABS environmental protection materials, structural stability, sun-resistant high temperature, durable, not easily deformed.
Exquisite and compact: Very delicate and wonderful Parking Card Sticker, small body, will not block the line of sight; smooth body shape and beautiful arc.
Drawer number plate design: There are 6 groups (0-9) magnetic number stickers, you can freely compose your own mobile phone number.
How to use this Parking Card Sticker
1. Use the disassemble inserted here, open the number office.
2. Put the Cell phone numbers into the clip, and numbers can be directly under the hand mix.
3. You could cut on/off the card.
Package includes:
1 * Temporary Parking Card
6 * Phone numbers from 0 to 9
1 * Fragrant Stick
Temporary Parking Card Sticker size is about 1 * 4.7 * 1 inches ( 2.5 * 12 * 2.5 cm )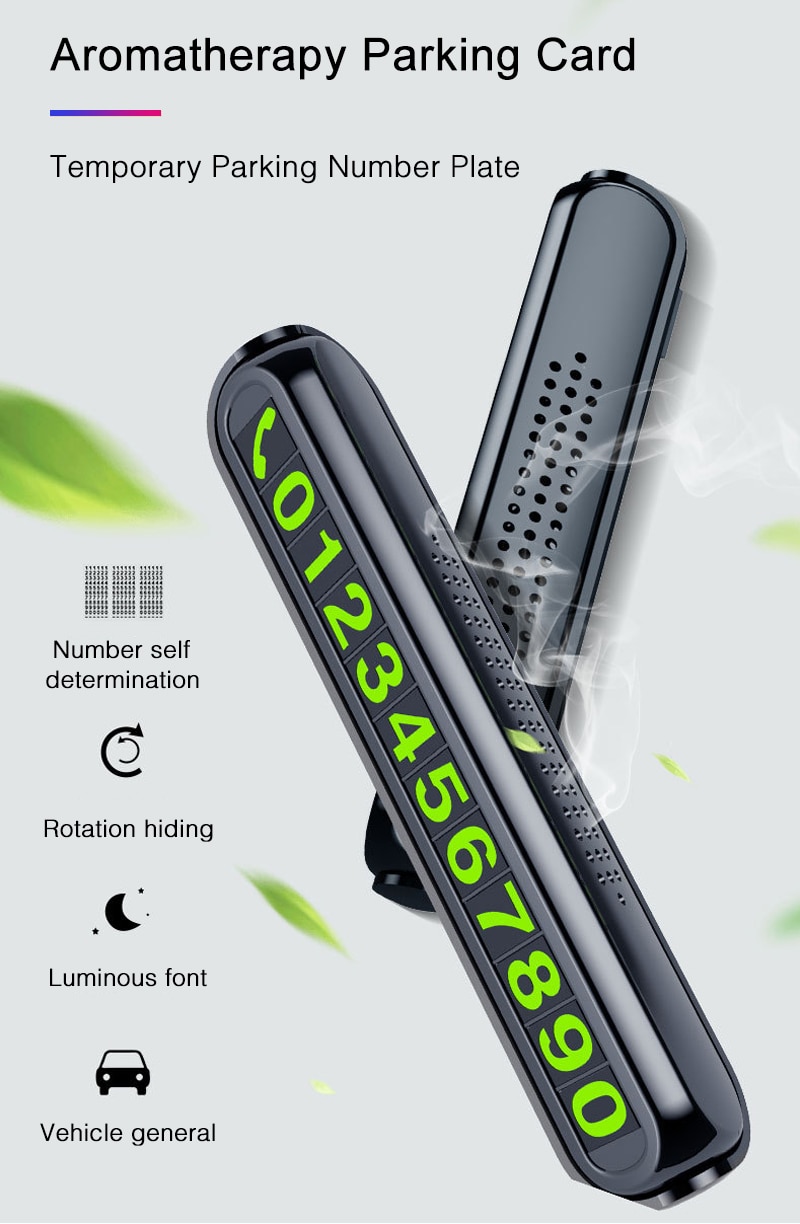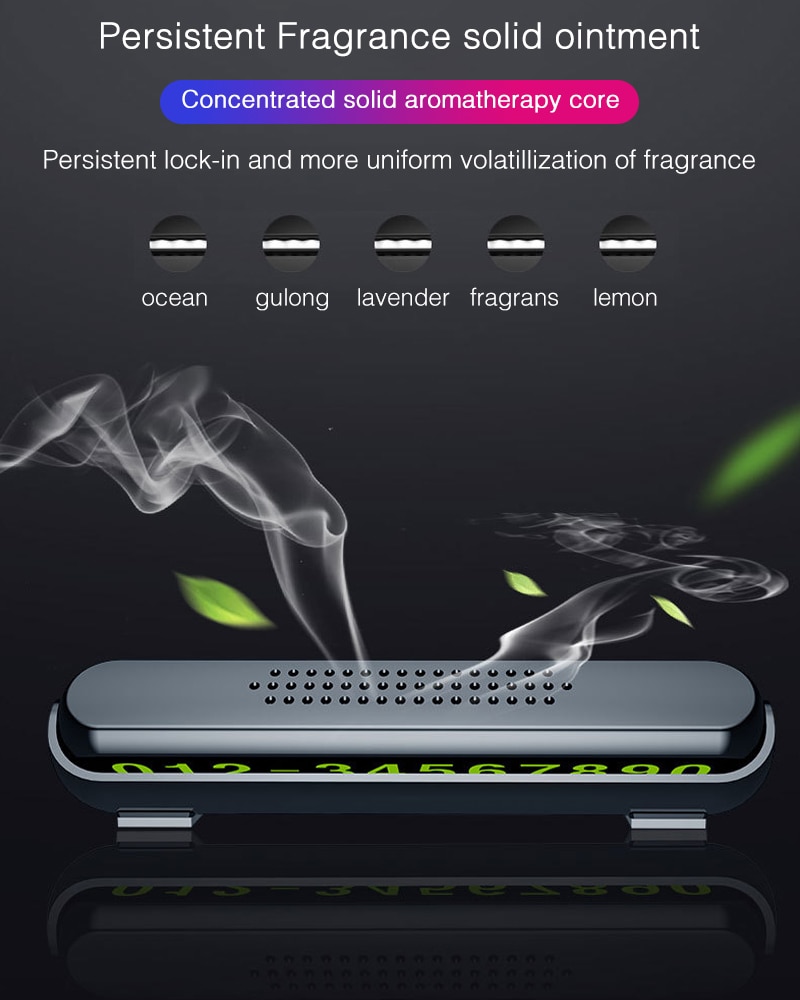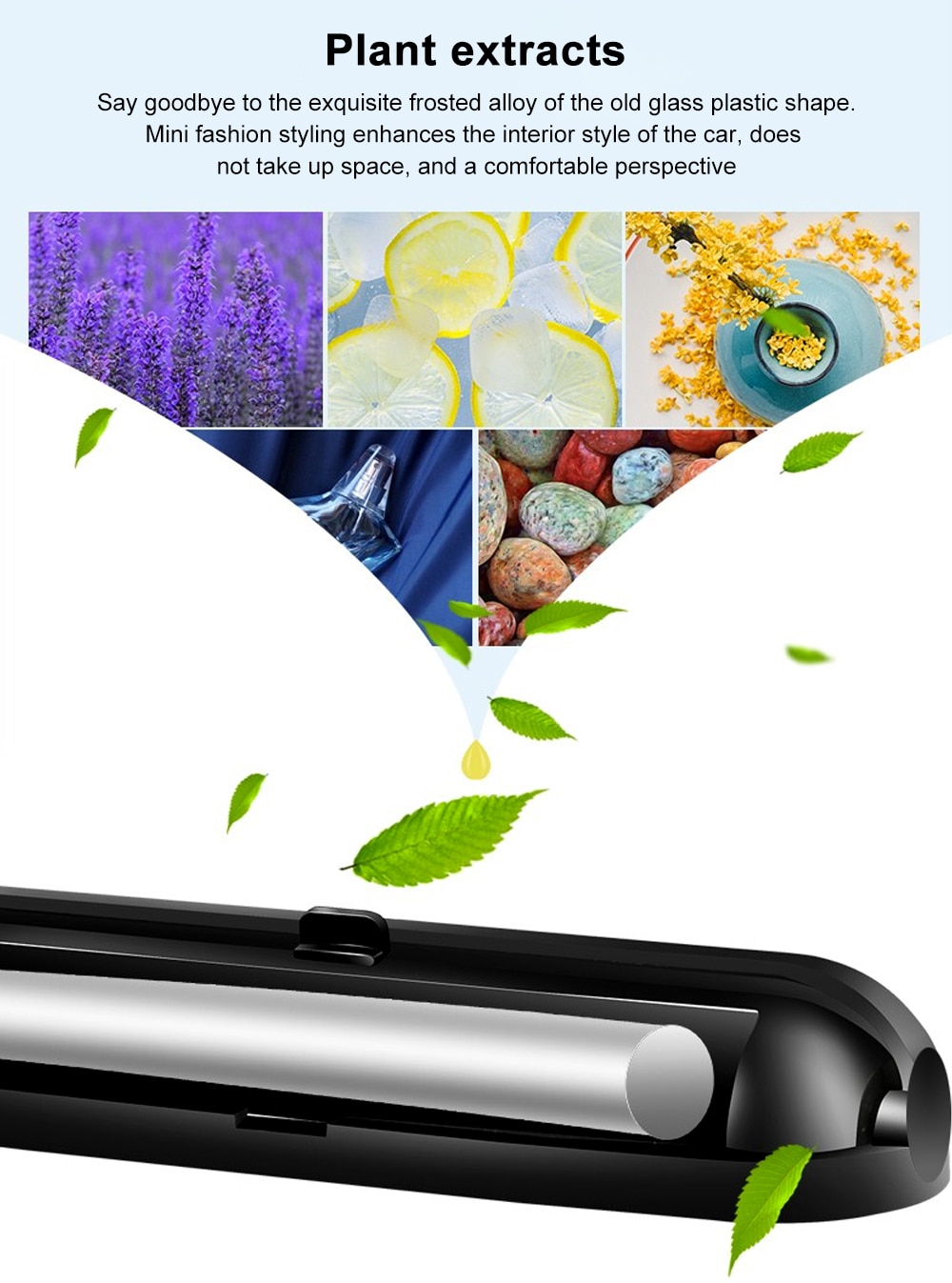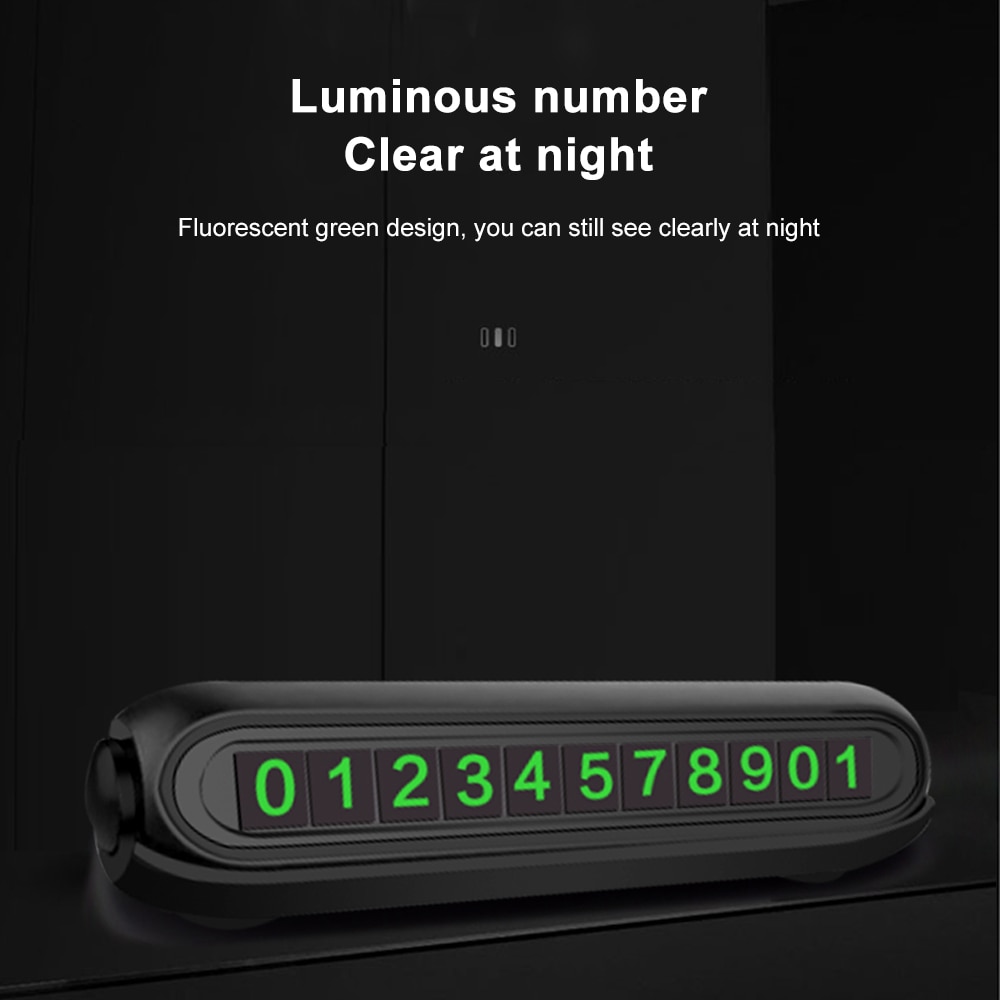 High temperature resistance