This is a book-shaped lamp with creative display. When you open this book lamp , the lights will came up and when you close this book, the lights will close.  This night light book lamp can be charged via a USB cable, and once it is fully charged, it will light up for 6 hours. Just like a mini book lamp, put it in your bag and put it anywhere without worrying about wires. 
Features:
Foldable and flexible design, this book lamp can be placed anywhere without worrying about wires.
USB can replace battery charging. Just use a USB cable to connect to a computer or charger.
This book lamp is made of environmentally friendly white maple wood material and uses laser cutting technology to ensure that bending will not damage the lamp.
The light during the day is bright enough, and the light at night is bright enough to add atmosphere and beauty to any room without making it too big. 
When you touch the book, it will not hurt you because the light is not hot.
The paper of this compact book lamp is not ordinary paper like books, it is tear-resistant, so you don't have to worry about it being easily damaged!
Sizes:
Small: 3.9 * 3.1 * 0.9 inches ( 10 x 8 x 2.5 cm )
Medium: 5.7 * 4.3 * 0.9 inches ( 14.5 x 11 x 2.5 cm )
Large  8.4 * 6.7 * 0.9 inches ( 21.5 x 17 x 2.5 cm )

Package includes:
1 x Folding LED Flip Book Lamp
1 x USB cable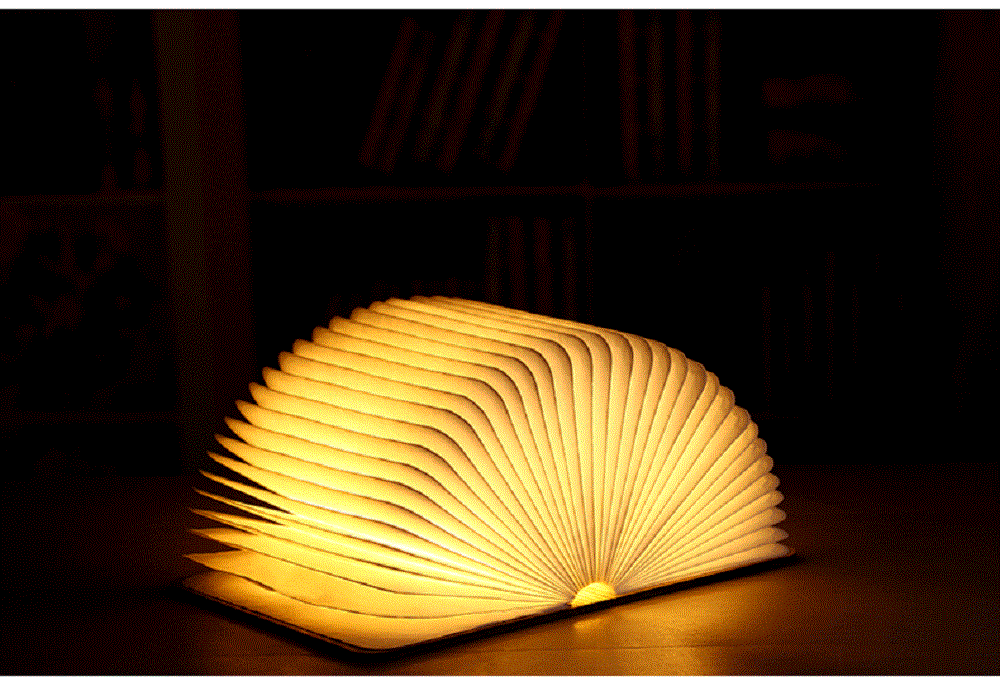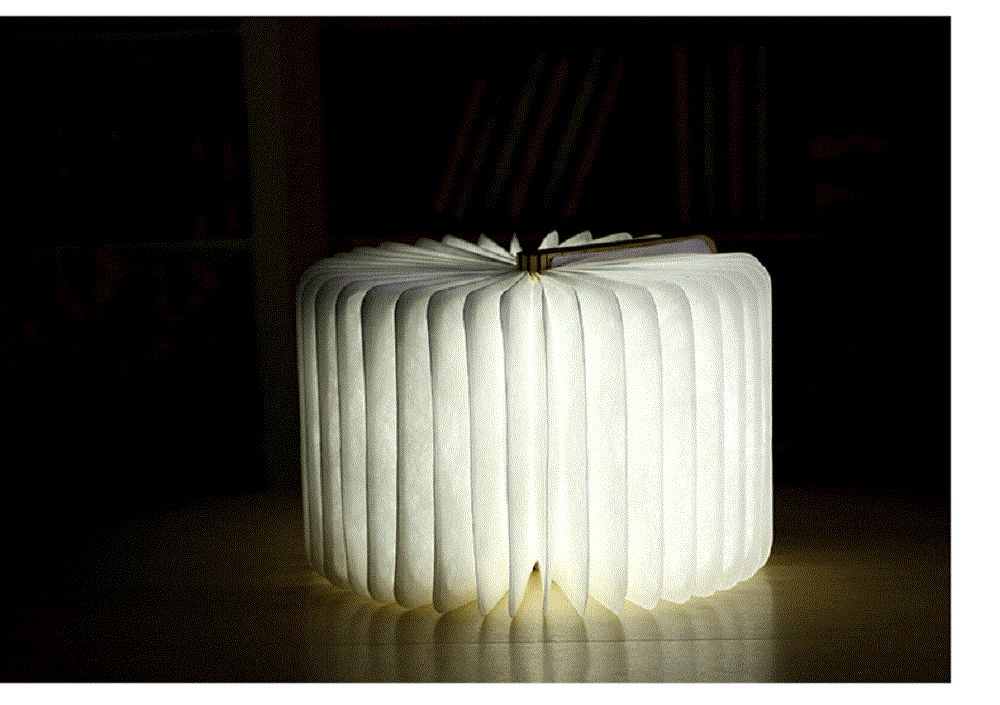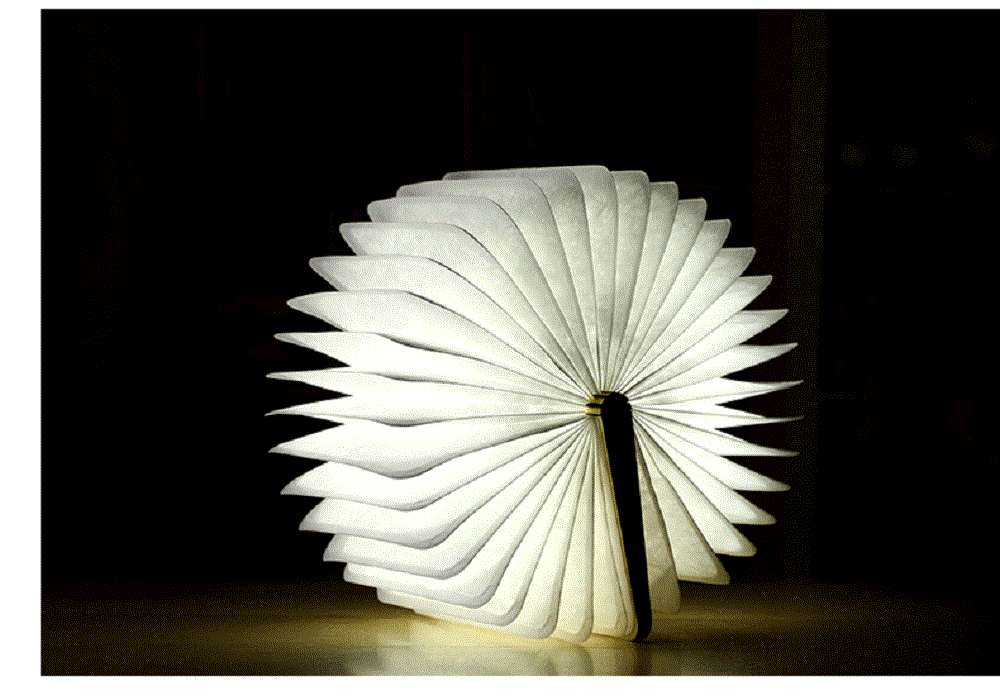 Three kinds of light colors: change the color every time you open it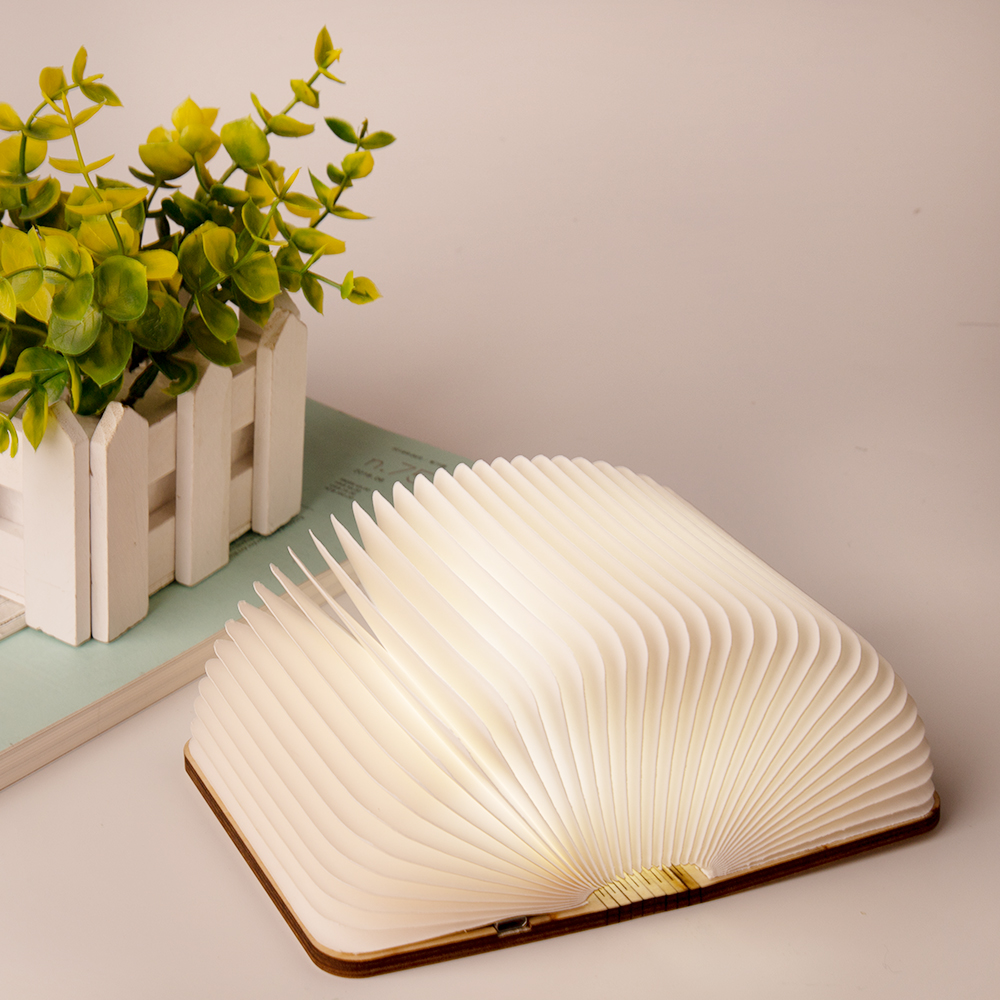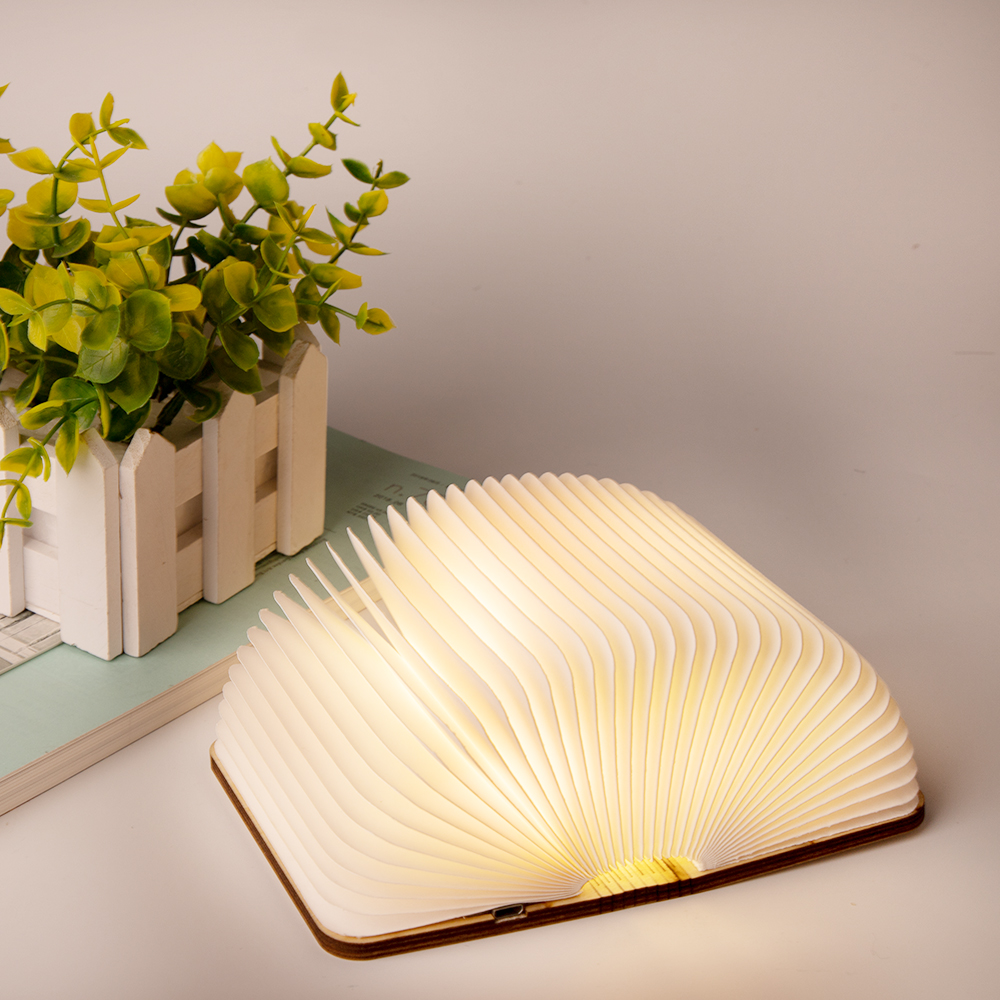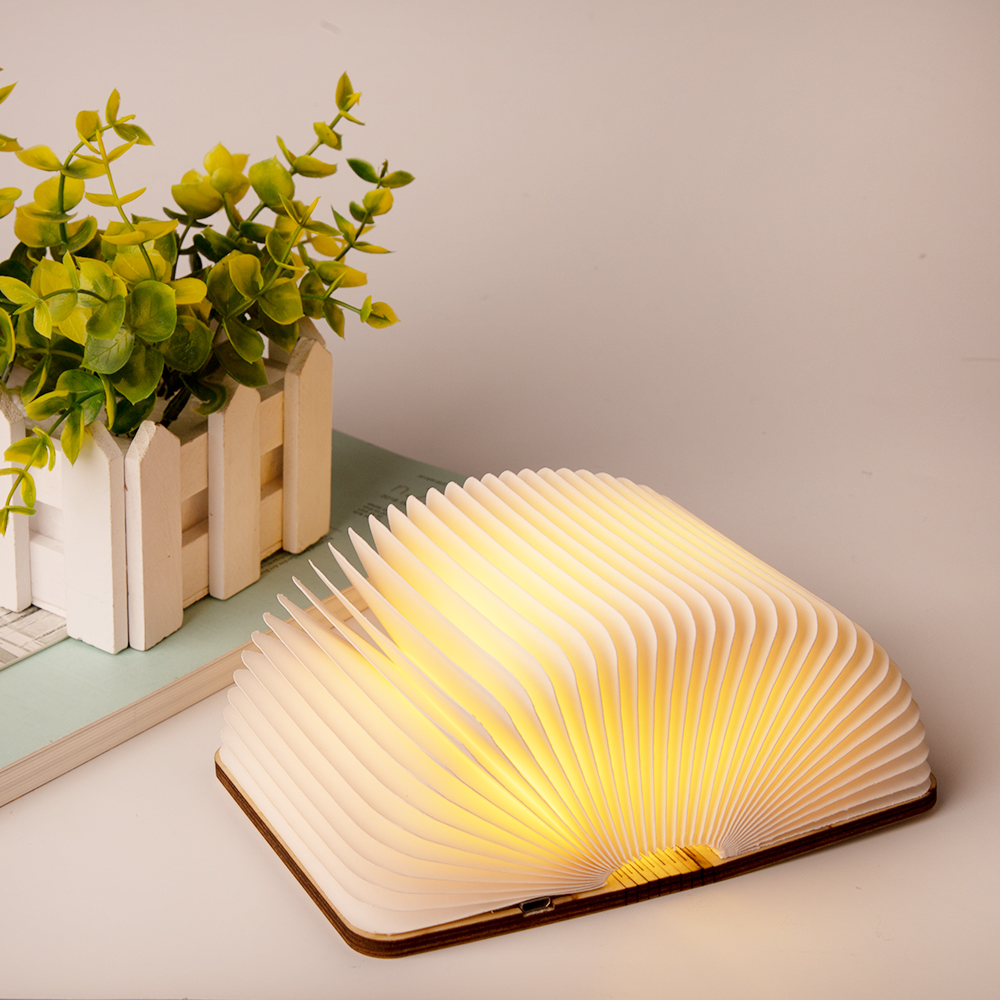 Monochrome: warm white light

Specifications
Light color: RGB=3 lights dimmable (white light + warm white + yellow)
Working voltage: DC5V 1A
Battery voltage: 3.7V / 1700 mAh
Charging voltage: DC5V 1A
Light source: LED light
Charging method: USB
Charging time: 5 hours
Use time: 8 hours
Material: environmentally friendly waterproof material and wood
Battery capacity: 1000mAh